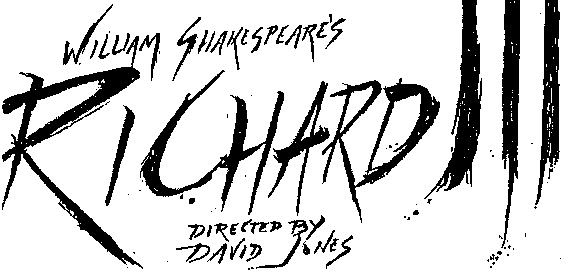 Presented in March of 1987, Richard III was presented in rotating rep with a modern dance piece BROTHERS KEEPER.
We felt the vital link joining the two pieces was a commentary on the deceitful ways people manipulate each other. Scenes were constructed in both shows to intertwine music and motion with the dance of life through it's myriad of primitive and untried choices. Everyday rituals.
I designed the set speak to both productions and a very simple rearrangement and removal of step units was all that was required for changeover.
---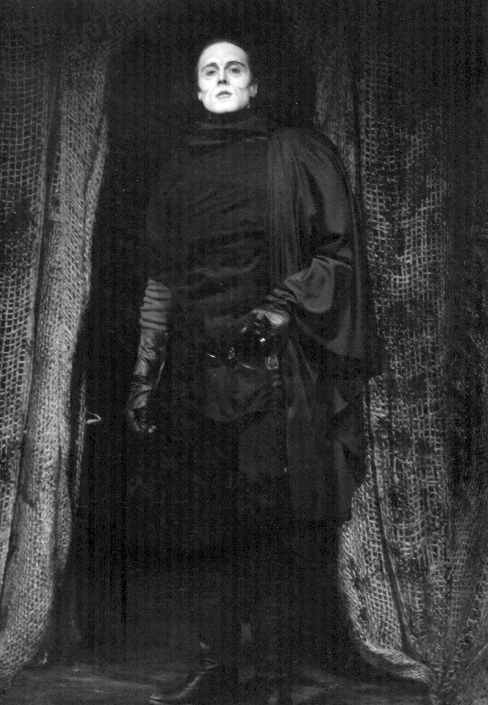 Tony Rust as Richard Duke of York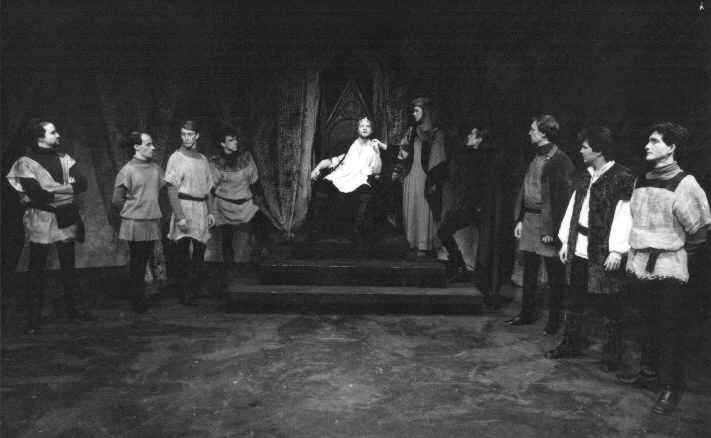 King Edward's Court - l to r - Tom Romero, Mark Schwahn, Greg Hubbard, Chris Burns, Tom Rice, Kate Preston, Tony Rust, Edward Griffith, Matthew Shiner, Barry Mann
Richard III and Queen Elizabeth (Tony Rust and Kate Preston)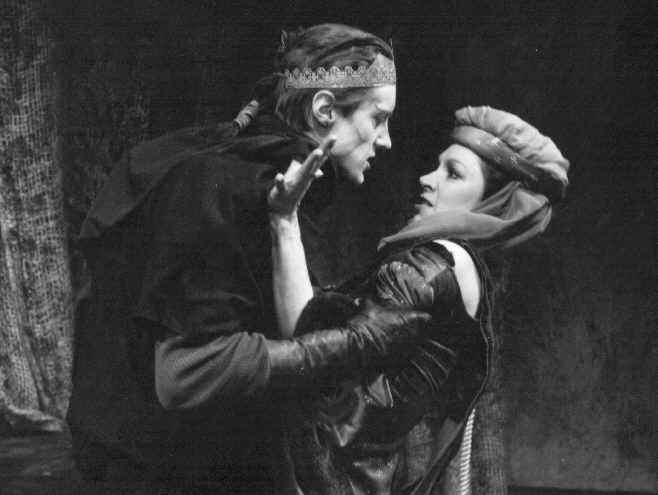 Buckingham and Richard (Edward D. Griffith and Tony Rust)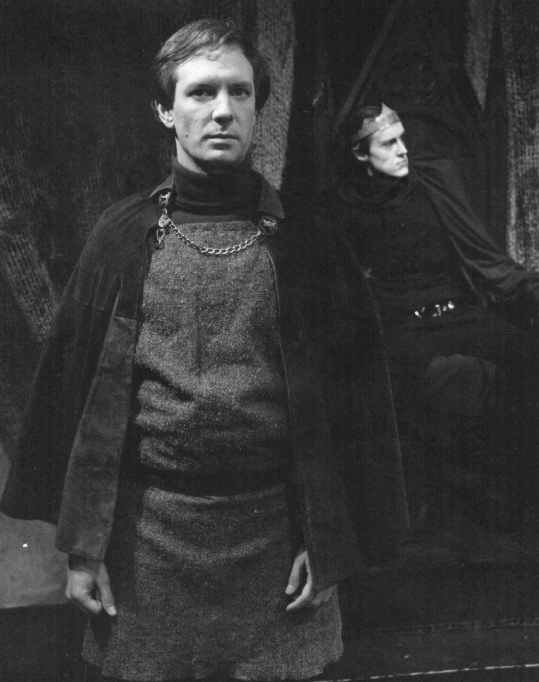 RICHARD III
CAST AND CREW
Director

David Jones

Lighting Design

Mark Dingley
Lighting Operator
Donald Kimmel
Set Design
Tony Rust
Costume Design
Michael Hyacinth
Stage Manager
Jack Smith
Fight Choreographer
Tom Rice

PLAYERS in order of appearance

Richard
Tony Rust
Clarence
Todd Cohen
Brakenbury
John Moss
Hastings, Oxford
Matthew Shiner
Ann
Denise Dalfo
Queen Elizabeth
Kate Preston
Rivers, Cardinal, Surrey
Greg Hubbard
Grey, Blunt
Chris Burns
Dorset
Mark Schwahn
Stanley
Peter Bloch
Buckingham
Edward D. Griffith
Queen Margaret
Sylvia Gassell
Catesby
Barry Mann
1st Murderer, Radcliffe
Tom Romero
2nd Murderer, Bishop
Jack Smith
King Edward, Mayor, Tyrrel
Tom Rice
Dutchess of York
Sunni Farrington
Young York
Natalie Strauss
Prince Edward
Steven Glick
Richmond
Bill Christ
---
back to the Quinapalus Main Page or on to the next Quinapalus Production... MOBY DICK